Complete 400NG Tariff & International Tender (IT) Ratings Fast–
And Free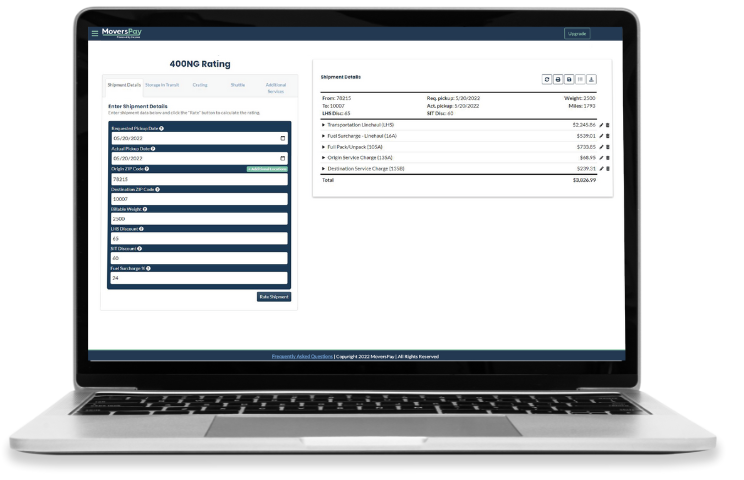 MoversPay is Daycos' easy-to-use 400NG & International Tender (IT) rating tool available to you at no cost.
Simply sign up for a MoversPay account, and you'll have access to the rating tool as well as Daycos' decades of experience.

Comprehensive and Current
Rate all 400NG & International Tender (IT) charges and line items.
Updates in real time to reflect Department of Defense (DOD) new and updated tariffs.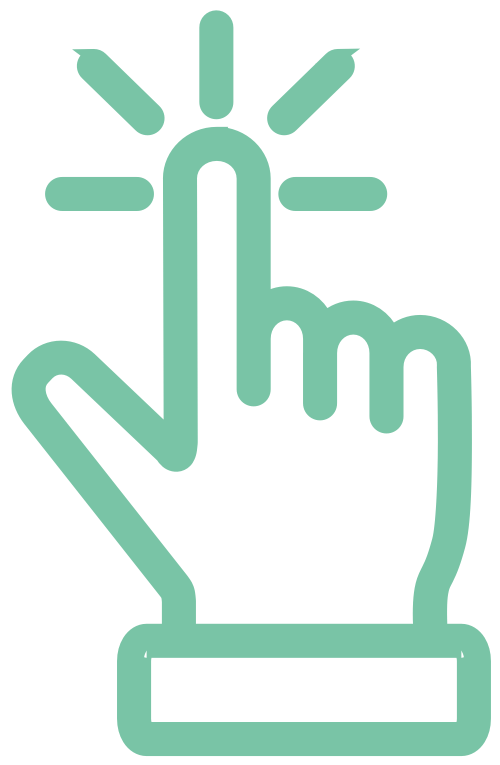 User-Friendly
Complete your rating with clear, straightforward steps.
Add frequently used accessorial charges with convenient quick links.
Get questions answered with MoversPay's wealth of built-in Daycos knowledge.

Easy to Access
You do not have to download or install any software to use MoversPay.
Complete ratings from anywhere with internet connection.
Compatible with desktops, smartphones and tablets.

Built by Daycos Professionals
Daycos has been professionally rating DOD HHG shipments for over 40 years.
We annually handle over 400,000 DOD HHG invoices, totaling $1.5 billion.
Our expertise is a click away.
Always Free
400NG & International Tender (IT) shipment rating will always be offered at no charge.
No membership fees or annual licenses required.

Ahead of the Curve
We continuously update MoversPay to make it easier to use and more powerful.
Daycos is always developing new premium features and additional services, which you may add to your account.